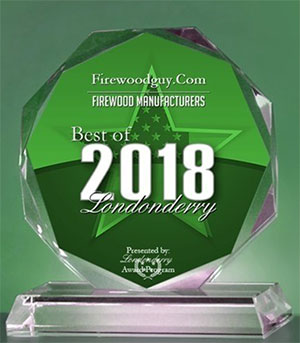 Buyer Beware! "..... not all firewood is created equal ......" What you buy matters!
* Our dry firewood is "...seasoned to US / EPA BurnWise standards" and "...is the best to buy for both human health and the environment";
* Our firewood (cordwood) sales complies to "N.H. DEPT. OF AGRICULTURE WEIGHTS & MEASURES LAW REQUIRES...";
* Our dry seasoned firewood is sold and distributed in partial-of-a-cord units, delivered and stacked;
For more info on our value-added firewood, please
e-mail us
or call 603-437-0940.

Click hereto view our Home Delivery Service gallery.
Click hereto view our Quality Control / Customer Assurance gallery.
Click here for our business gallery.